Introduction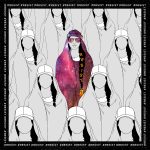 Aks International Minorities Festival: Film, Art and Dialogue was established in 2014 with its first edition in Pakistan. From the very start, the Aks festival has had a strong affiliation with Olomopolo Media in Lahore and since 2017,  the festival has officially been in partnership with them.  The festival's main agenda is to screen films related to minorities, engage in discussions and debates, and organise educational workshops, art exhibitions and performing arts events that promote awareness and dialogue about issues impacting minorities and marginalised groups.
The Aks Festival is proudly bringing  its 4th edition to Pakistan from March 8-25, 2018, with a motive to engage the masses in dialogue for and about minorities and marginalized communities, create safe spaces for open dialogues and film screenings, bring communities together to improve capacity building, and strengthen inter-community solidarity and the building of bridges between the mainstream population and minority groups. The festival is growing bigger in 2018, through expanding its regions to new cities such as Peshawar and Hyderabad and also by outreaching to public spaces like universities, colleges, and other institutes. The The Aks Festival also aims to encourage individuals/artists from Pakistan to showcase their work through film programs, workshops, art exhibitions and performing art events. We aim to create a forum for courageous individuals to share their stories and empower audiences with the knowledge that personal commitment can make a difference.
The Aks Festival 2018, along with its partner Olomopolo Media, is proud to announce that we have launched a new segment of the festival with a focus on films about and/or by women filmmakers; we will showcase a great variety  of films with women as central subjects. Films in this segment will be shown from March 23-25 at Olomopolo Media.
Another important new event at the festival is Aks Outreach, through which we will be screening short films at different universities in Lahore, Islamabad and Karachi.
Additionally, as a finale event, the festival will also introduce an element of recognising artists and activists by appreciating them for their courage, hard work, and passion with two awards: the Aks Short Film Award and the Aks Human Rights Award.
For further details, please click on the programme  Aks catalogue 2018
Practical Information
The Aks International Minorities Festival is an inclusive festival and is completely free of cost. All we need from you is to Sign Up via email for the events you would like to join. Booking email addresses in every city are stated below, and will also be shared at every film, art, and dialogue event.  
How to Sign Up for the Aks Festival?
Please select the city and the relevant email address for the event, and then send us an email with the title/s of the event/s, your full name, and phone number. If you are bringing friend/s, we would like to have the name/s and phone number/s for each person. We would also encourage you to give us the information about how and where you heard about us.
Booking for Lahore events: lahore@aksfestival.com / olo@olomopolo.com
Booking for Karachi events: karachi@aksfestival.com
Booking for Islamabad events: islamabad@aksfestival.com
Upon receiving your email, we will reply to confirm your reservation/booking and disclose the venue address. We would like to thank you on behalf of the Aks International Minorities Festival for your interest and support.