Aks International Minorities Festival was scheduled to celebrating the 5th Anniversary from 20th – 31st March 2020, with the main theme of the festival this year, to celebrate diversity within our society. Due to unexpected and unfortunate situation of COVID-19 pandemic, the festival had to make some strategic compromises. Therefore this year, the festival is taking place in two different ways the normal physical screenings and an online digital screenings. The physical screenings are taking place on "invitation basis only", we collaborate with differnt arts and human right organisations in Lahore, Islambad, Karachi, Faisalabad and Hyderabad for these screenings. Please follow up on our facebook page for the schedule of these screenings.
For online screening we offer a parallel programme of Aks OUTREACH that has already been initiated since November 2019 and will end in December 2020. The main purpose of Aks OUTREACH is to host film screenings for educational purposes not only in public spaces but also in private houses, we screen films with debates at universities, colleges, and schools but also encourage people to host a screening in their private circles.
This year, we have introduced some new initiatives to encourage local artists and activists to participate in our festival via submitting their literal work to our festival catalogue or simply by sharing their ideas for future films by entering the Aks Pitch Competition.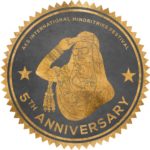 Click on the icon for the full PDF version of the programme.