Event: Trans* is beautiful
Saturday 22nd July @ 12:00am
Venue: 70 Oxford Road, Manchester M1 59H
Documentary: Chuppan Chupai – Hide and Seek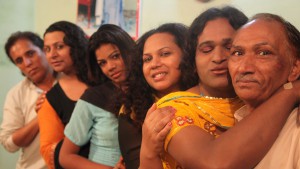 Director/s: Saadat Munir & Saad Khan, Duration: 67 min, Country: Pakistan, Denmark, Year: 2013, Language: Urdu with English subtitles
"Chuppan Chupai (Hide & Seek)" shows the secret yet open lives of a group of Pakistani gender and sexual minorities, raising questions about transgender activism, religion, underground gay life, social acceptance and collective familial customs of the trans* community in urban Pakistan. We follow Jenny, a transgender college student who recently underwent castration. Kami, a fearless cross-dressing gay dancer, who openly lives with his boyfriend, Waseem, a wedding entertainer and a veteran dancing boy, and Neeli, who played a huge part in the Pakistani supreme court's decision to change the constitution in favor of the 'third gender'.



Shortfilm: Katchi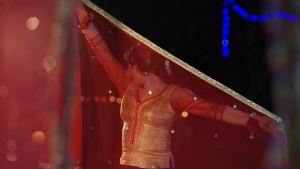 Director: Amina Malik, Duration:14 min, Country: Pakistan, Year: 2016, Language: Urdu with English Subtitles
Saad encounters several gruesome events of bullying and molestation by other students at school. Later in life, Saad participates in a theatre show that portrays the lives of Trans* women, with his mother in the audience. Has she accepted her son? Or does the fear of losing family pride come in the way?





Panel Discussion: 'Trans* Culture in Pre-Colonial South Asia'
Guests: Baby and Saadat Munir
We are delighted to welcome Saadat Munir, the director of Chuppan Chupphai. He will be in conversation with an extra special guest, Baby, a Pakistani trans activist and performer. Baby is a part of the Pakistani Khawaja-Sira (or third gender) community of Pakistan and is currently based in London. Together they will shed light on the culture and customs of the Khawaja Sira community in Pakistan, a community that has its origins in the pre-Colonial cultures of South Asia.


Event: Queer Women of Color
Saturday 22nd July @ 02:30pm
Venue: 70 Oxford Road, Manchester M1 59H
Feature : The World Unseen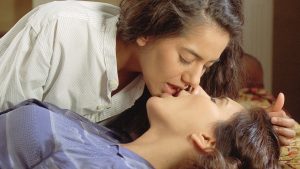 Director: Shamim Sarif, Duration:82 min, Country: UK,Year: 2007, Language: English
A drama centered on two women who engage in a dangerous relationship during South Africa's apartheid era. Amina has broken all the rules of her own conventional South African Indian community and the new apartheid-led government by running a café with Jacob, her 'coloured' business partner. When she meets Miriam, a young traditional wife and mother, their unexpected attraction pushes Miriam to question the rules that bind her.




Short film: What You Looking at?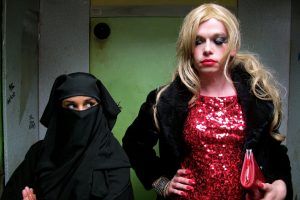 Director: Faryal Velmi, Duration: 12 min, Country: UK, Year: 2012, Language: English
A short comedy that reaches out into the heart of contemporary London and pulls out two very different people. A drag queen, a woman in a burkha… two people from different worlds who actually live in the same tower block are forced to spend time with each other… and realise they have more in common then they thought.






Panel Discussion: 'Representations of Queer Women of Colour in Film'
Guests: Faryal Velmi and Afshan Lodhi
We are excited to present Faryal Velmi, the director of our fantastic short film, 'What You Looking At?' in conversation with Afshan Lodhi, a local writer and playwrite. Together they will be examining the representations of queer women of colour in film and the broader media, and the opportunities and challenges to addressing these representations.



Event: Queer Muslims
Sunday 23rd July @ 12:00am
Venue: 70 Oxford Road, Manchester M1 59H
Feature: Naz & Maalik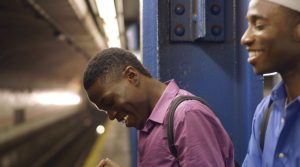 Director: Jay Dockendorf, Duration: 89 min, Country: USA, Year: 2015, Language: English
Naz and Maalik wander Bed-Stuy selling wares from tiny vials of oil to lottery tickets to saint cards, they discuss their beliefs, Islam, the world, and their place in it. A lovers' quarrel and a search to find a chicken for slaughter adds levity to this touching and romantic portrait; however, when an undercover agent tries to sell them a gun, they are suddenly under investigation by the FBI. As they strain to hide their sexuality from their families and the Feds, their everyday lives become suspect in a way that is increasingly terrifying and unjust.




Shortfilm: Brother, Omar Mateen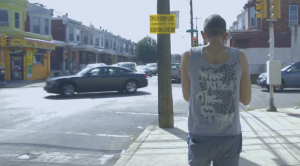 Director: Saad Khan, Duration: 5 min, Country: USA, Year: 2016, Language: English
A Muslim queer Pakistani immigrant to the US empathizes with Omar Mateen, drawing parallels with his identities with that of the Orlando shooter.






Panel Discussion: 'Queering Islam'
Guests: Nemo Khan, Naeem Musa and Tawseef Khan
Nemo, Naeem and Tawseef, are coordinators of the local queer Muslim group, QMS, and have over ten years experience of activism and community organising within the Queer Muslim community, at local, national and European levels. They will be discussing the process of queering Islam, that is to find and rediscover inclusive approaches and traditions in Islam. In addition, they will shed light on the realities of being a queer Muslim, particularly in an age of growing Islamophobia.



Event: Black Lives Matter
Sunday 23rd July @ 02:30pm
Venue: 70 Oxford Road, Manchester M1 59H
Documentary: Tongues Untied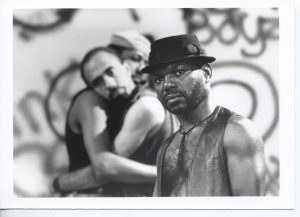 Director: Marlon T. Riggs, Duration: 55 min, Country: USA, Year: 1989, Language: English
Even after a quarter of a century, award winning director Marlon T. Riggs' "Tongues Untied" is as relevant as ever. The seminal documentary on oppression and injustice towards black queers in the US, shown through poetry, personal testimonies, rap and performance arts (featuring poet Essex Hemphill and others), to describe the homophobia and racism that confront black men. The stories are fierce examples of racism: the man refused entry to a gay bar because of his color; the college student left bleeding on the sidewalk after a bashing; the loneliness and isolation of the drag queen.
Panel Discussion: '"Intersectional Movements: Black Queer Lives Matter"'
Guests: Chloe Cousins, Stephanie Davis and Khalil West
We are excited to bring together three important local voices for this panel. Chloe works with LGBTQI youth and coordinates Rainbow Noir, the Manchester-based social and peer support group for people of colour who identify as LGBTQI. Stephanie has a background in critical community psychology and a PhD examining the emergence of queer and trans people of colour (QTPOC) activist networks in the UK. Khalil is an American cultural activist and writer, who now calls Manchester his home. Together they will be discussing the points of contact between queer activism and the most important social justice movement of our time, 'Black Lives Matter', shedding light on how we can ensure that the lives of black queers are not left behind.